A can of Taizhou appeared at the 2018 Lithuanian Agriculture Exhibition, and the Prime Minister, Speaker and Minister of the country are all coming to join us!
From May 24-26, 2018, the 22nd Baltic International Agriculture and Food Industry Expo (also known as "Lithuania Agriculture Exhibition") was grandly held in Vilnius, the capital of Lithuania. The Baltic Agriculture Exhibition is the largest agri-food exhibition in the region.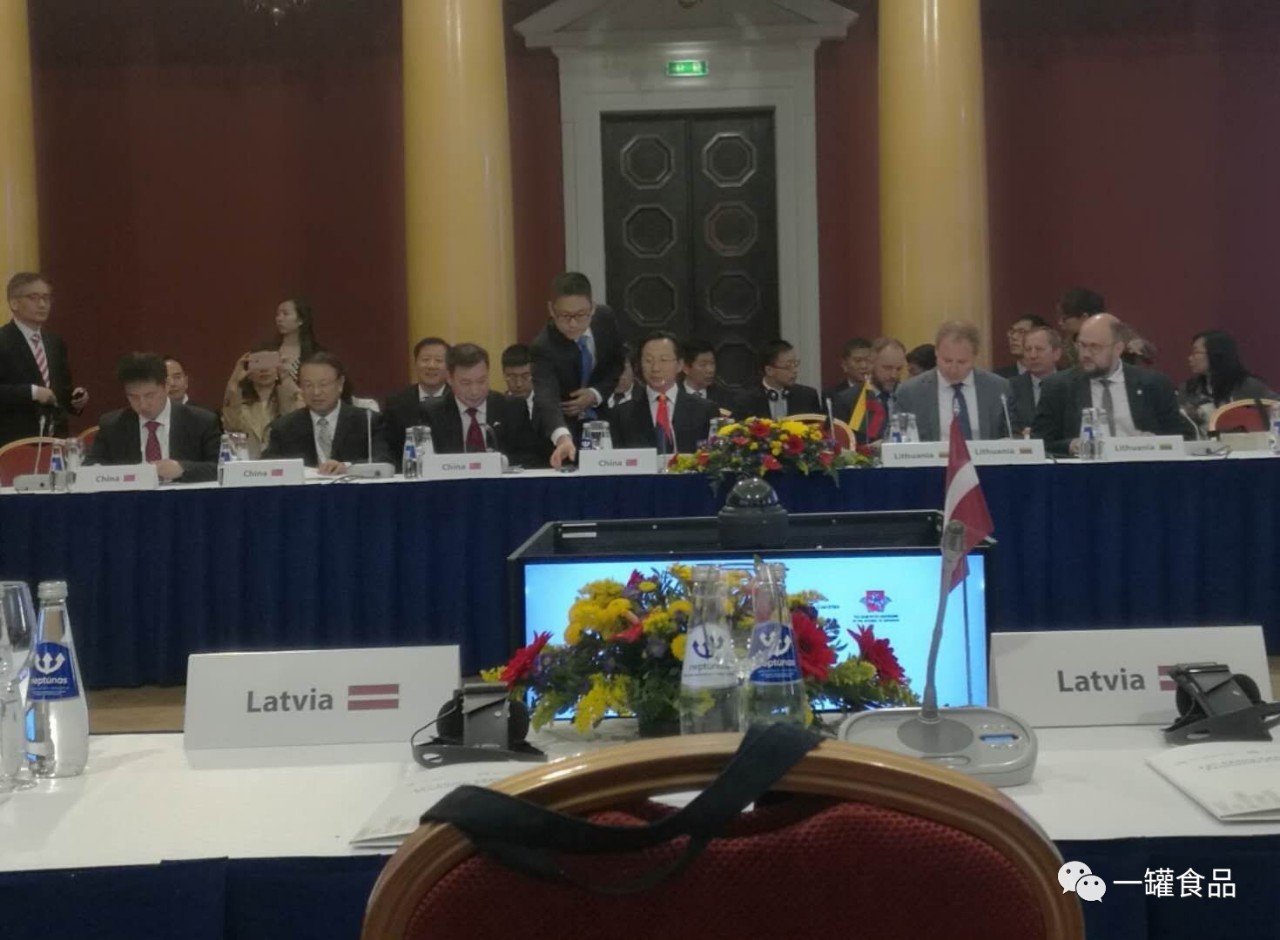 The exhibition attracted more than 200 agricultural and food processing companies from China, Belgium, India, Spain, Italy and other countries. China is Lithuania's largest trading partner in Asia, and China is one of the five major overseas markets that Lithuania has identified as a key development.
China, as an important exhibitor, also in order to make full use of this trade platform, the Agricultural Trade Promotion Center of the Ministry of Agriculture and Rural Affairs of China has made meticulous organization and planning in the early stages of determining thematic products, selecting exhibitors, and enriching display methods; especially selected Five exhibiting themed products including tea, fruits and vegetables, livestock products, aquatic products and Chinese medicinal materials with great export potential in Eastern Europe, 24 companies including leading national and provincial agricultural industrialization companies, e-commerce and logistics companies are strictly selected The company was led by the Minister of Agriculture and Rural Affairs Han Changfu to form a Chinese agricultural delegation.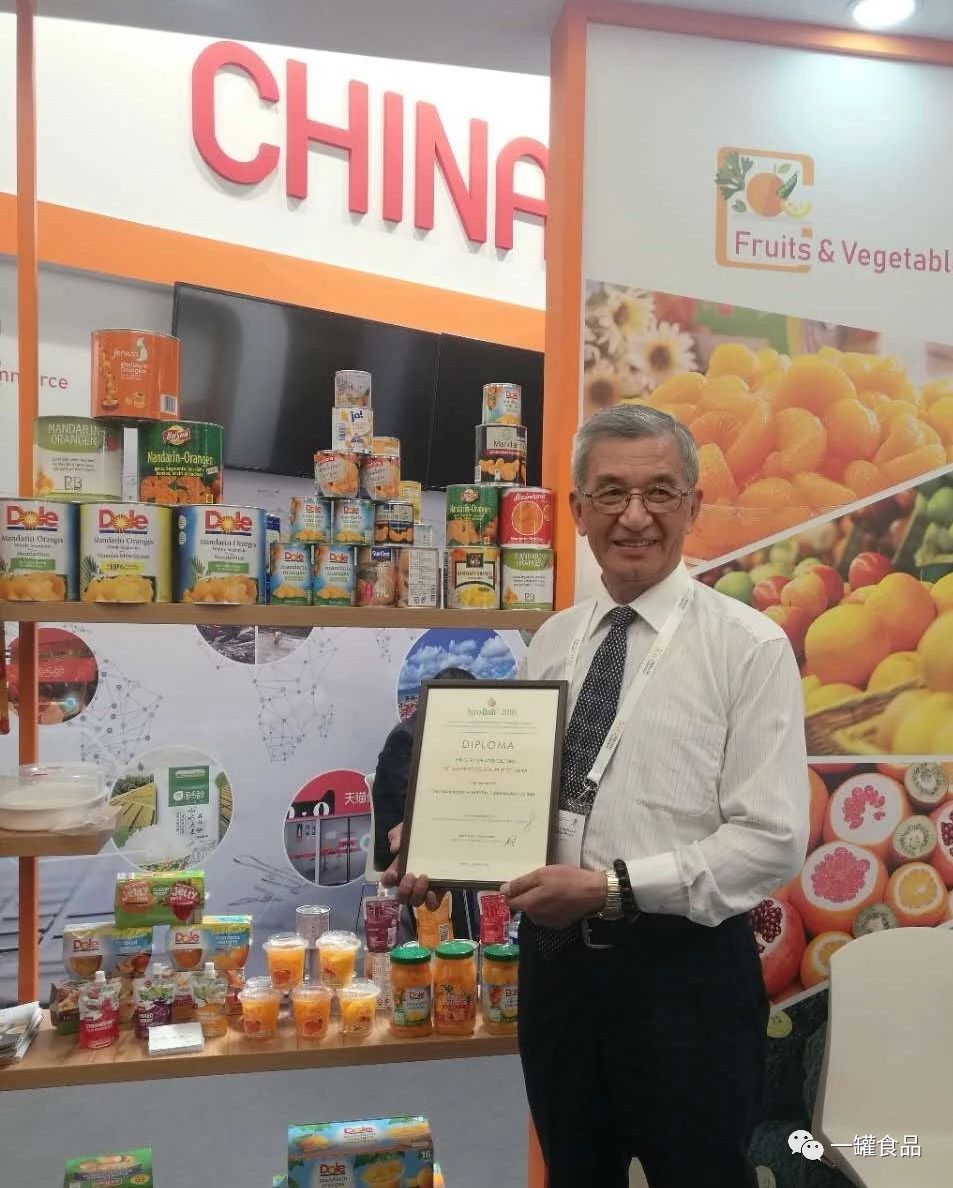 Wu Yongjin, Chairman of Zhejiang Taizhou Yican Food Co., Ltd. was invited to visit and participate in the delegation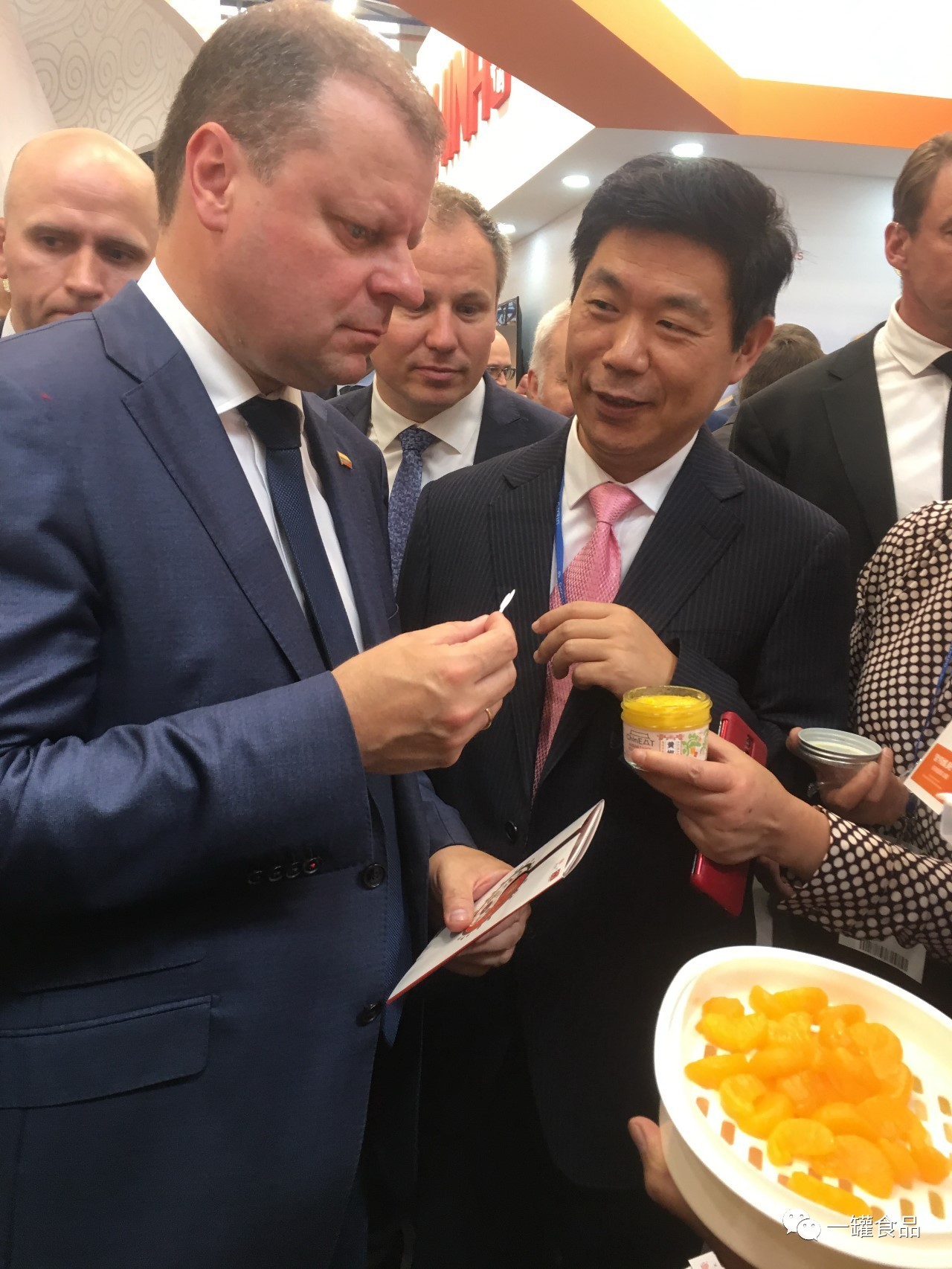 Zhang Lubiao (first from right), director of the Agricultural Trade Promotion Center of the Ministry of Agriculture and Rural Affairs of China, introduced Chinese canned oranges and other fruits to Lithuanian Prime Minister Skvernellis (first from left)
Focusing on the theme of "Beautiful China, Colorful Agriculture", the China Pavilion specially showcased China's "Global Important Agricultural Cultural Heritage", which is conducive to the promotion of my country's superior agricultural products, establishes the brand image of my country's agricultural products, and promotes agriculture to go global. Expansion and realization of mutual exchange and win-win cooperation between China and Central and Eastern European countries and countries of the "Belt and Road".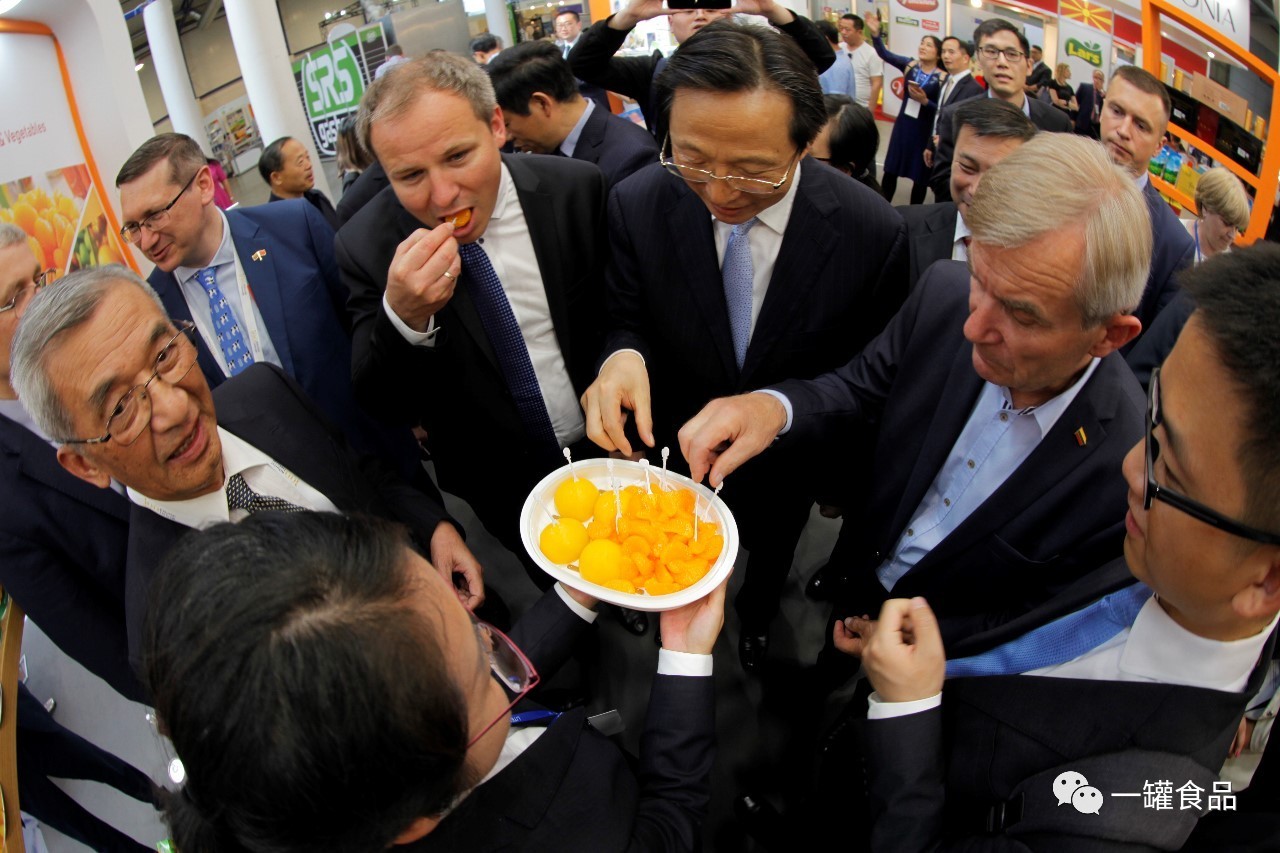 Chinese Minister of Agriculture and Rural Affairs Han Changfu (middle) accompanied the Speaker of the Lithuanian Parliament (second from the right) and Minister of Agriculture (second from the left) to visit the Taizhou Canned Booth to listen to the Chairman Wu Yongjin (first from the left) company introducing and tasting canned fruit products such as citrus
During the appearance of Zhejiang Taizhou Yican Food Co., Ltd. at this agricultural exhibition, Han Changfu, Minister of Agriculture and Rural Affairs of China, visited the company's booth and introduced to the people of Lithuania: "This is the most famous hometown of tangerines in China, and canned oranges produced by the factory in Huangyan tangerine production area. ".
The canned fruit products displayed by the company also received "likes" from Lithuanian Prime Minister Skvernellis, Speaker of the Parliament Victorus Plants Katis, and Minister of Agriculture Giedreus Sulplis. "attention".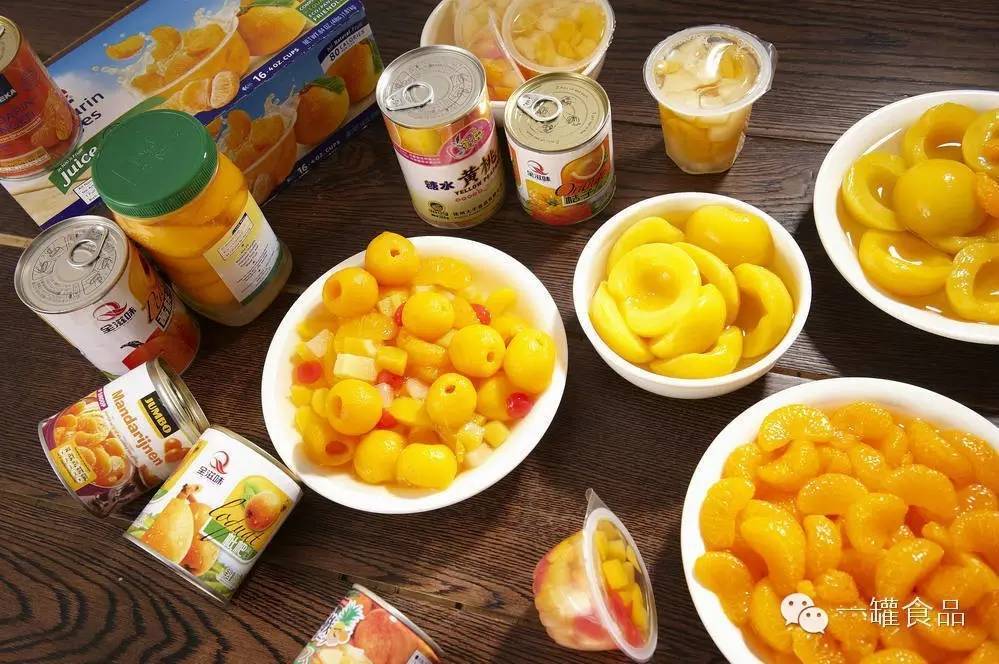 The abundant fruit and vegetable products of the Chinese Pavilion also left a deep impression on Lithuanian enterprises and consumers. More and more Lithuanians like Chinese agricultural products. The booths of Chinese companies exhibiting for the first time have also received eager attention, attracting an endless stream of international exhibitors and buyers.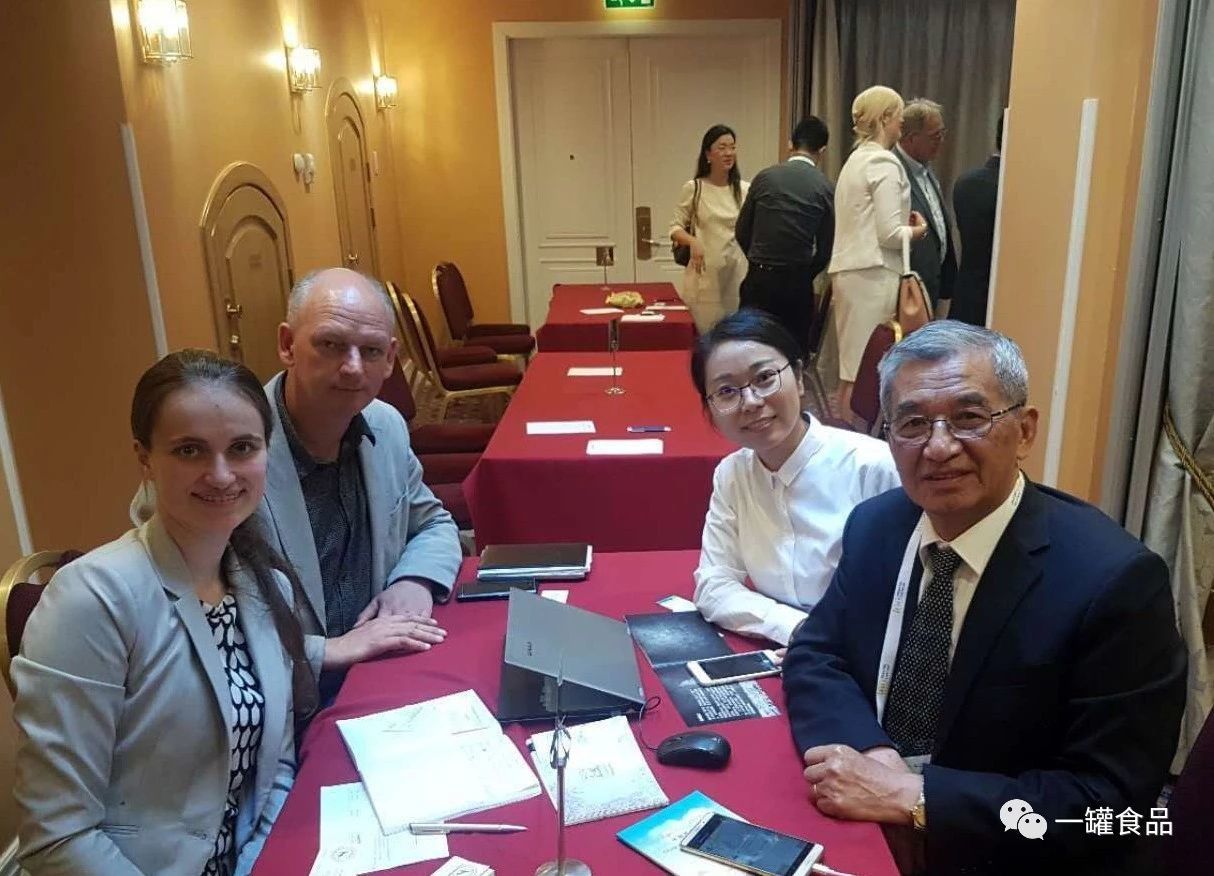 Zhejiang Taizhou Yican Food Co., Ltd., as one of the top ten export canned enterprises in China and the technical research and development support base for canned food processing positions in the national modern agricultural (citrus) industrial technology system, plus the advantage of the EU's lowest tariff on Chinese canned citrus imports, the company Canned citrus products now occupy half of the European market.
Through this Lithuanian Agricultural Exhibition, Zhejiang Taizhou Yican Food Co., Ltd. has zero-distance contact with more Central and Eastern European consumers, and has carried out extensive practical exchanges and negotiations with local agricultural product sales traders and processing equipment manufacturers, and intends to proceed More in-depth docking, to promote the greatest possibility of bilateral trade cooperation.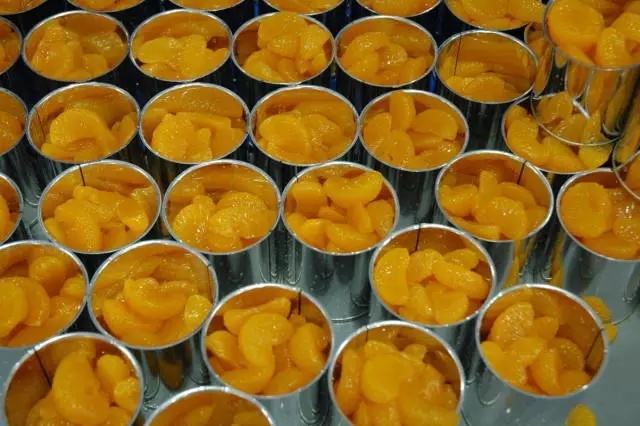 ---